Keep your business moving
Whether you're looking to subscribe a fleet of vehicles or pass benefits for employees, the way you access cars should flex with your business needs.
Car Subscription for Business
In the past, many Australian business owners have turned to car leasing or long term rentals as the solution for their business needs.
Car subscriptions offer all the benefits of owning or leasing vehicles without the long term commitment.
For a fixed weekly fee, members get full possession of a vehicle or fleet of vehicles inclusive of insurance, registration, servicing and roadside assistance.
There's no lock-in contracts. Stop or swap with two week's notice.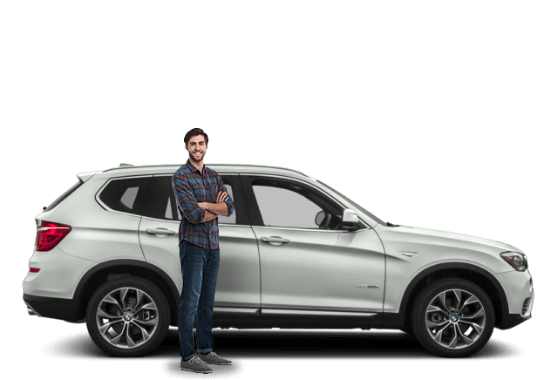 Car subscription vs lease vs long term rental
Car subscriptions are more affordable than rentals for medium to long-term use, while being a lot more flexible than the shortest lease available in market.
Inclusions
Exclusive use of car
Registration
Roadside Assist
Insurance
Range of vehicles to choose from
Maintenance
Car swap
Delivery or pick up
Accident Management + Loan Car
No lock-in contract
Why subscribe vehicles with Carbar
Minimise upfront costs
It's true that a lease requires less of an upfront expense compared to a traditional loan, but subscription minimises the upfront cost without the long-term commitment.
Improve fleet utilisation
With Carbar your business won't be locked into long term contracts, we help businesses scale up and down their fleet needs without early termination or exit fees.
Free your balance sheet
If you're looking to preserve your current accounting arrangements in a post-
AASB 16
world, Carbar offers an alternative to off-loading your fleet.
Register
Register your interest or business with us and a Carbar representative will be in touch.
You can be confident in knowing we're proudly backed by Insurance Australia Group.
IAG is the name behind some of the most trusted and respected insurance brands in the regions in which it operates. Its businesses have helped people recover from natural disasters, accidents and loss since 1851.
IAG's businesses underwrite over $11billion of premium per annum, selling insurance under many leading brands including NRMA Insurance, CGU, SGIO, SGIC, Swann Insurance and WFI (Australia); and NZI, State, AMI and Lumley Insurance (New Zealand).
Standard & Poor's has assigned a 'Very Strong' Insurer Financial Strength Rating of 'AA-' to the Group's core operating subsidiaries.